Adobe XD Wireframe Kit
Say hey to heywires 👋, the only expanding high fidelity mobile & desktop wireframe collection built specifically for Adobe XD.
Built in and specifically for Adobe XD.
370+ Elements
A plethora of mobile & desktop elements to built your web project
8 Pre-created Layouts
Ready built pages for you to copy or use as inspiration
60 Custom Icons
Icons for you to use in your wireframes or web projects
Ultimate Flexibility
Make near-infinite combinations, edit and tweak to your heart's content
Save Time,
Look Awesome
Keep heywires our little secret, make your project manager gurgle with glee when you come under hours.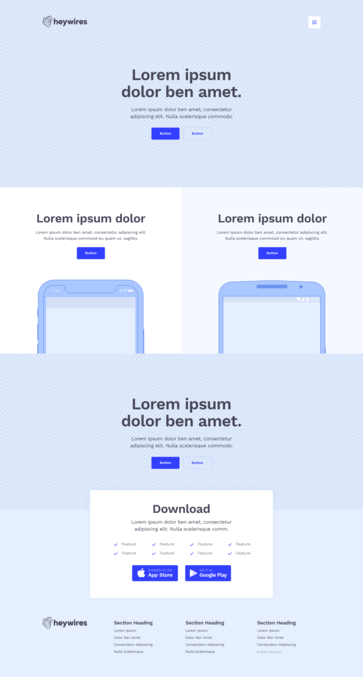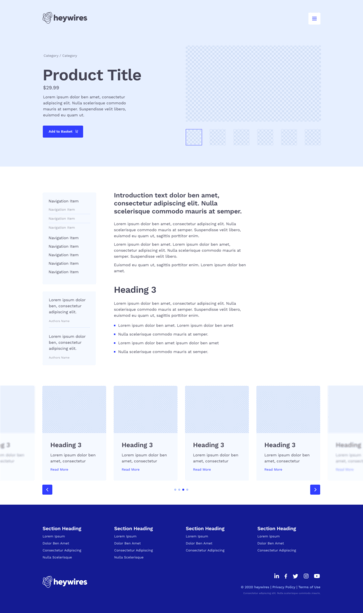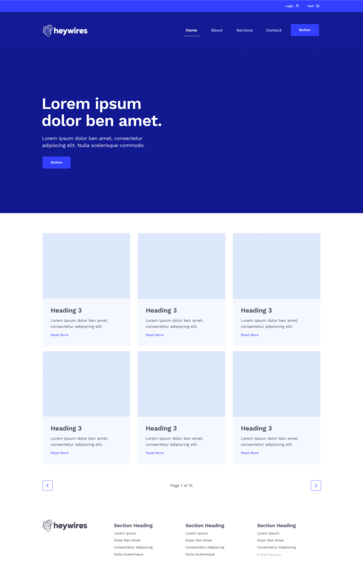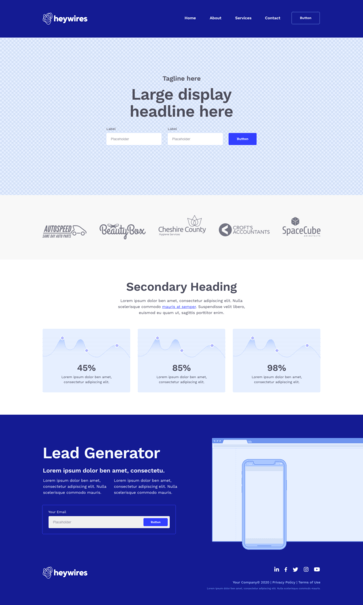 Ever-Expanding
Released in early 2020, heywires is an ever-expanding Adobe XD Wireframe Kit.
Once purchased, you'll have access to all updates in the future.
A Flying Start
With heywires, you'll be able to supercharge your project and get off to a flying start.
Speed up your workflow with a massive collection of layouts for web. Edit and customise your wireframes as you go to produce some kick-ass layouts!
Pretend you know what you're doing
Impress the boss
Hide the fact you're lazy
Show up a co-worker
Buy heywires now
Time-saving, idea sparking, bottom spanking wireframe goodness. Get some swagger.
What you get
With over 370 individual elements and 60 components, you've got plenty to experiment with.
Responsive and Editable
Elements have been designed with XD's native responsive functionality, allowing for tweaks to sizing where possible.
Interactive Elements
Now with added pizzazz! We will be continuing to add interactive elements to the wireframes.
Prototype Compatible
Allow clients to navigate around your application in real-time by harnessing Adobe XD's inbuilt prototyping system.
Over 370 Elements
Mobile & Desktop
Including Illustrations
Animated Elements
Bootstrap Grid
A huge amount of components
Ultimate flexibility
10 Categories
Including: Navigation
Mastheads
Text Page Content
Landing Page Content
Calls to Action
Products & Pricing
Type, Colours & Icons
Font Hierarchy
Vertical Rhythm (8px)
Google Font
20 Colour Swatches
Preset Typography
60 custom icons
How does it work?
Browse, pick, snap! Just find the component you want and snap it to the bottom of another. Bosh!

Step 1. Find your navigation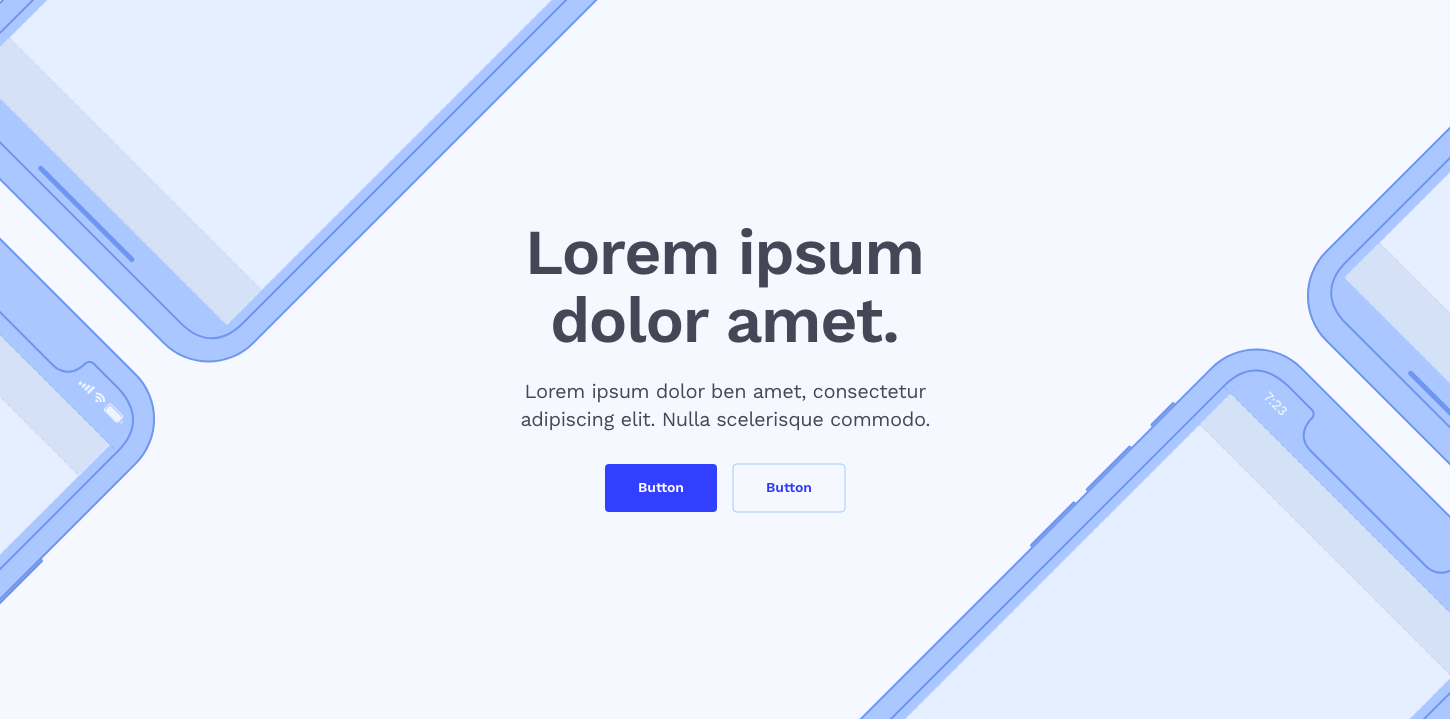 Step 2. Snap on a masthead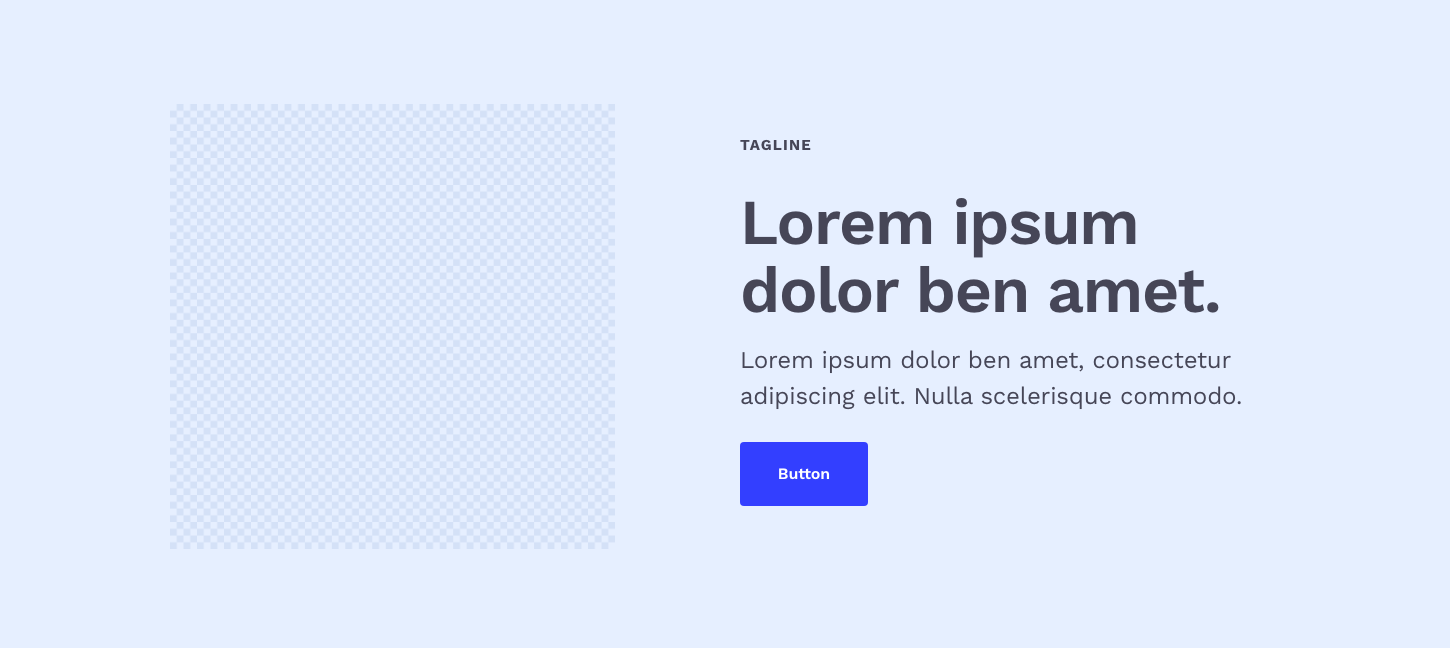 Step 3. Find suitable layouts for your body copy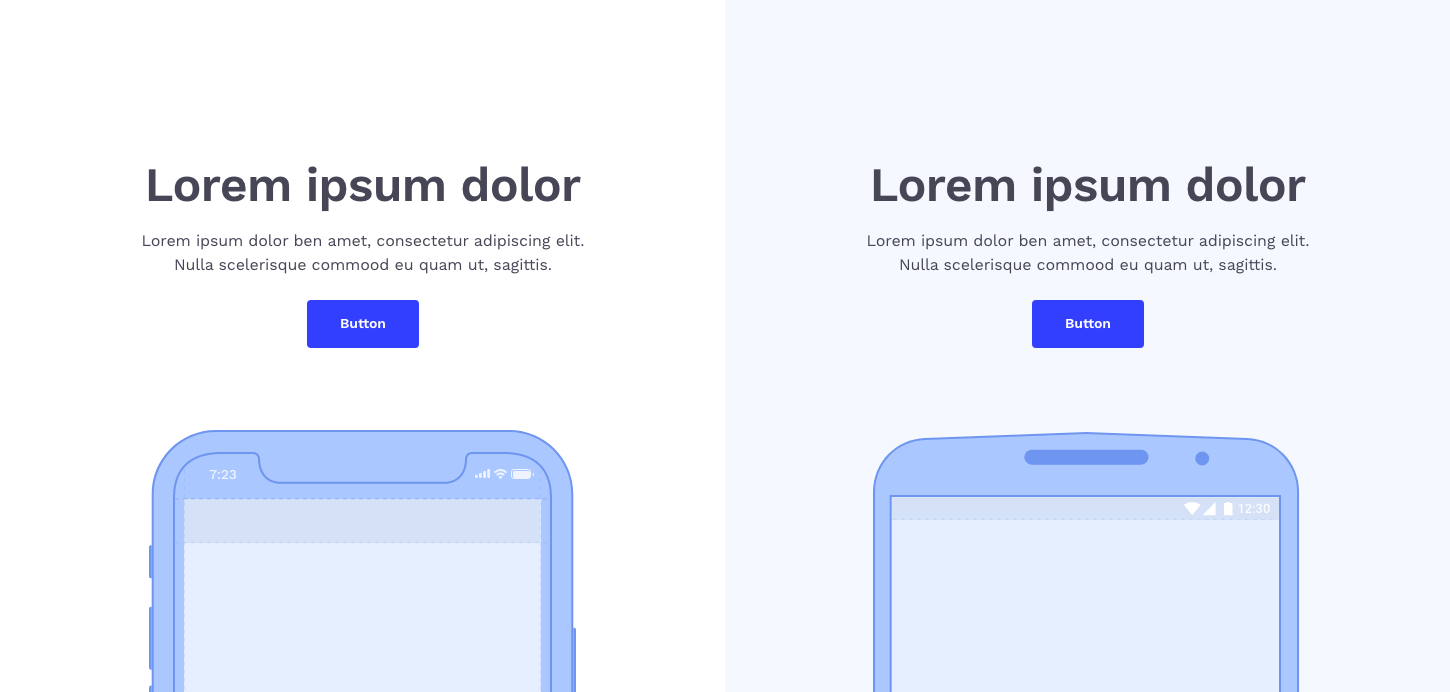 Step 4. Build your page up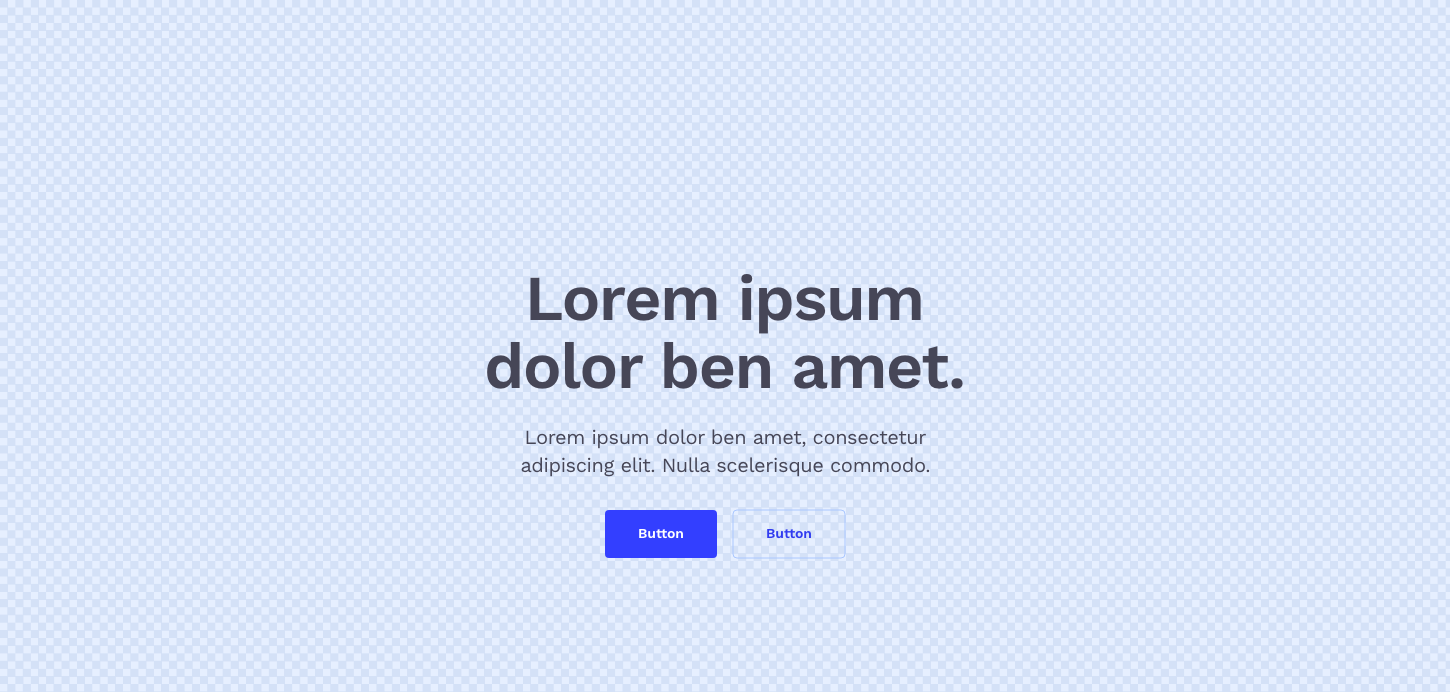 Step 5. Bang in a call to action

Step 6. Snap on a footer and you're done!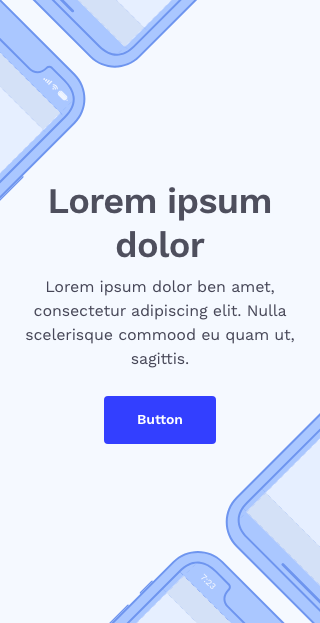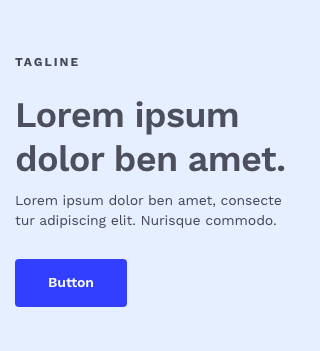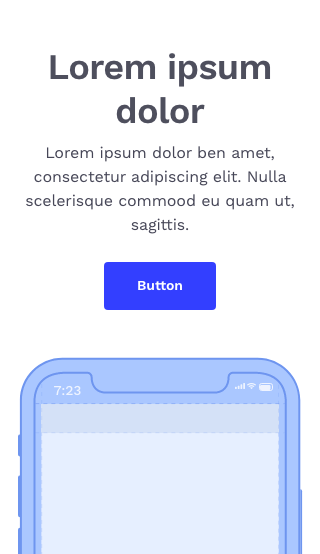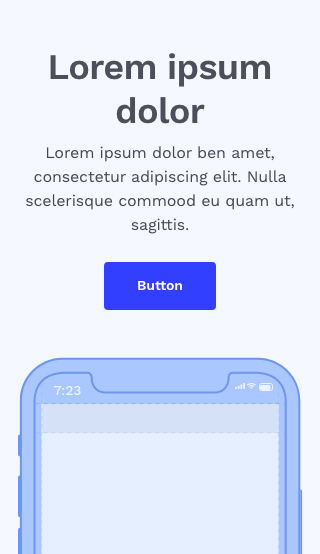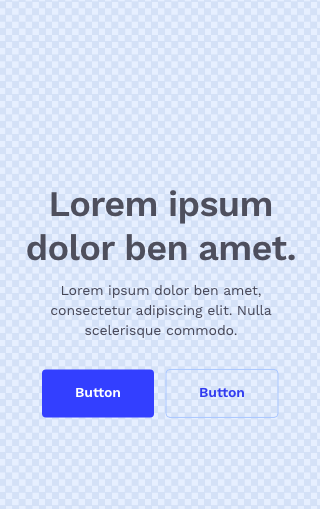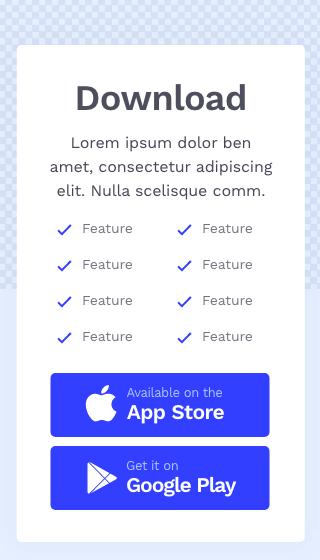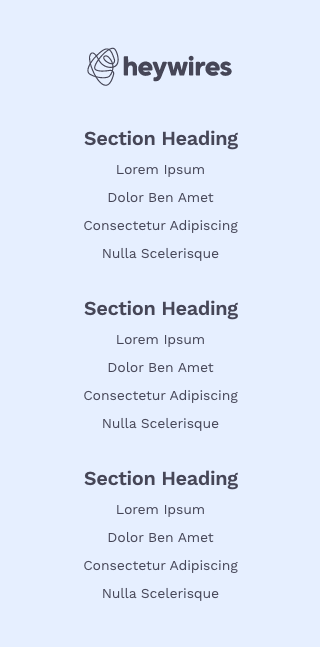 Buy heywires now
Time-saving, idea sparking, back-patting wireframe goodness. 👍
370+ elements
Mobile & Desktop
8 layouts
60 custom icons
20 colour swatches
Preset Typography
Built in and specifically for Adobe XD.
Depending upon the law of your country, a standard VAT rate may be charged